It's Called Christmas
I've been running this video on a loop for a week to get to this Christmas morning to make the point that it's about Christ.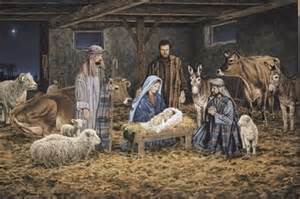 Bible Says Christmas Is Time of Blessing
If you do not know God the way you want to, you can receive the gift of knowing Him right now. Simply pray to Him from your heart and ask him to forgive you for your sins and turn your back on Him. Romans 10:9: "If you confess with your mouth that Jesus is Lord and believe in your heart that God raised him from you shall be saved." Ask Him to come into your life and make you a new person, born of His spirit. You can give to Him a gift He considers more dear than anything else in the world – yourself. In return, you will receive eternal life with Him, which begins the moment you are born again. May God bless each of you richly as you seek to give unto Him your all.
If you just prayed to ask God into your heart, or you would like to know more about becoming a Christian, please visit the link on becoming born again.
#GIVETHANKS
GiveThemJesus
#Outreach: That the world may know
#Prayer Focus: Pray for Our Prodigals
#Praise the Lord
Please follow my blog Guam Christian Blog
Please follow my blog Guam views Blog
Podcast: https://anchor.fm/bruce-dinsman
Bruce's Facebook https://www.facebook.com/bruce.dinsman
Featured book: https://www.amazon.com/Daily-Service-4-Bruce-Dinsman-ebook/dp/B07W64BCD1
Twitter: @bad671
Instagram: https://www.instagram.com/dinsmanbruce/
Younow: https://www.younow.com/BruceDinsman
Pinterest: https://www.pinterest.com/bdinsman/pin
#Parler #ParlerUS @pacislappraisal